Delivery of Keynote Presentation To A Remarkable Organization
WINTER, 2020, AUSTIN, TEXAS.
'Con Mi Madre'
is an exemplary, Austin-based non-profit organization that empowers young Latinas and their mothers through education and support services that increase preparedness, participation, and success in post-secondary education.
This organization serves over a thousand young Latinas and their mothers every year, last year 100% of its seniors graduated high school, and a majority of them were successfully made "college-ready."
The Executive Director of 'Con Mi Madre', Dr. Johanna Moya Fábregas, kindly invited Dr. Peña to deliver the 2020 keynote presentation at the organization's annual
Balanced Living
Conference which was held remotely this year in the midst of the COVID pandemic. Dr. Peña felt honored to have spoken to the participants about how to optimize their mindset for better health. He is grateful to have the opportunity to reach out to such inspiring groups of future leaders.
Victor Saadia Interviews Dr. Victor Peña On His New Podcast
SUMMER, 2020, MEXICO CITY, MEXICO. Victor Saadia, founder of the Mexican Association of Lifestyle Medicine, lead this intimate and fast-paced interview of Dr. Victor Peña in which he shares his personal motivation to become a doctor, describes his surgical training and what he learned about lifestyle medicine during that stage of his career. Dr. Peña delves into his discovery of lifestyle medicine, how it works, and why he thinks it is the ultimate solution to the current chronic disease epidemic, and tells us about the craziest decision of his career.

Dr. Peña takes a moment to warn us about the risks of some of the various "brands" of medicine out there usually classified as a form of "alternative medicine" and stresses the importance of maintaining a critical view of health claims and of promoting scientific rigor in research in order to find the most efficacious treatments and prevention of disease and suffering in the world.

This podcast is conducted in English, immediately following a brief introduction in Spanish. You can listen to it by following any of the links below:
Dr. Peña Addresses The Newly-founded Mexican Association of Lifestyle Medicine
SPRING, 2020, AUSTIN, TEXAS.
The founders of the newly-established Mexican association of lifestyle medicine have kindly invited Dr. Peña to address their growing group of healthcare professionals. The AMMEV (
Asociación Mexicana de Medicina de Estilo de Vida
), in partnership with the American College of Lifestyle Medicine Speakers Bureau, have coordinated to invite Dr. Peña as their keynote speaker for their May 5th webinar.
The international webinar, which reached its main audience in Mexico in the midst of the global social isolation of the COVID-19 pandemic, introduced the principles of lifestyle medicine to the Mexican community of forward-looking physicians, nurses, psychologists, therapists, dentists and many other healthcare professionals, with the aim to promote the vision of lifestyle medicine: The prevention and mitigation of chronic, lifestyle-related diseases in order to reduce suffering and improve quality of life around the world.
Dr. Peña then spoke Mexico's strengths in joining the Lifestyle Medicine movement and its opportunity to become a leader in the area in Latin America.
The main presentation was delivered English and the subsequent Q&A session was conducted in Spanish.
You may view the presentation by following the link below:
ELITE Formally Partners with Forward Motion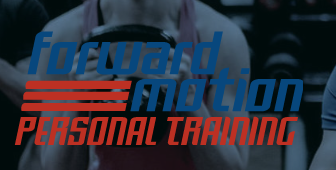 SPRING, 2020, AUSTIN, TEXAS.
For the past few years ELITE Personalized Health has been collaborating with Austin-based
Forward Motion Personal Training
on a variety of projects and services, ranging from small-group health coaching programs and educational seminars, to working together to coach and train private clients.
Their collaboration has been so mutually beneficial that they have formalized their partnership by making Dr. Peña
Forward Motion's
first Director of Health & Wellness. Dr. Peña will be leading the development of their digital nutrition programming and will be in-charge of bringing their fitness clients a more holistic health and wellness strategy to optimize their health.
Dr. Peña Joins Science In The Wild Advisory Board
SUMMER, 2019, DENVER, COLORADO. Dr. Peña has been invited to join the Advisory Board of a truly unique company. Science In The Wild is an adventure citizen science initiative that specializes in getting everyday people involved in scientific field research out in some of the most remotely beautiful locations in the world. It's a company focused on creating immersive trips, experiential learning opportunities, and in enhancing trekking and climbing experiences involving enthusiasts in scientific research, conservation efforts, and general education and landscape stewardship.

Dr. Ulyana Horodyskyj is the founder and visionary behind Science In The Wild, and she is as unique as the company she has created. Dr. Horodyskyj is a geologist, glaciologist, part-time professor, mountaineer and explorer. She visited and worked in each of the seven continents by the age of 23. She completed a Fulbright Fellowship, she's a member of the famous Explorer's Club, and was one of the 120 semi-finalists for NASA's 2017 astronaut class out of over 18,000 applicants.

Dr. Peña is honored and thrilled to join Dr. Horodyskyj's mission to bring science to the public in a thrilling and engaging way and he looks forward to contributing to this noble cause.
Dr. Peña Featured In RCSI Alumni Magazine
June, 2019, DUBLIN, IRELAND. Dr. Peña was honored to be listed among so many impressive great alumni of the Royal College of Surgeons in Ireland in the RCSI Alumni Magazine of 2019.

He graduated from the College in 2002 and later qualified as a surgeon by becoming a post-graduate Member of the College in 2008. The Royal College of Surgeons in Ireland was first charted in 1784. Since then it has grown from a prestigious medical school into a fully recognized health sciences university with very strong research innovations and a true global reach, in large part thanks to its broadly international student body. Its graduates then go on to their home countries, or cross-pollinate to other nations, to have a positive impact in the healthcare area around the world.
Dr. Peña Addresses ATX Alive
WINTER, 2018, AUSTIN, TEXAS. Dr. Peña was recently invited by an Austin-based non-profit organization to speak about "Wellness Beyond Food," including sleep hygiene, integrating physical activity into daily life, fostering meaningful social interconnectedness, stress management, and living a purpose-led life.

ATX Alive is an organization of like-minded people dedicated to spreading the message of the benefits of whole food, plant-based nutrition. It educates the public on the connections between our food choices and our health, farming, animal welfare, and our environment. The event drew more than a hundred attendees, many of which contributed delicious, home-made dishes to the monthly potluck event.
Success Of The Healthier Texas Summit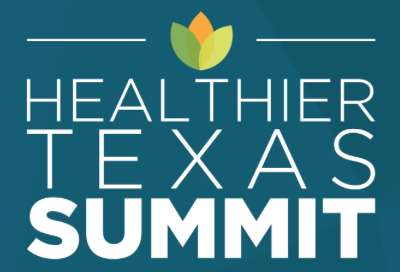 FALL, 2018, AUSTIN, TEXAS.
The month of October saw the University of Texas at Austin host the second annual 'Healthier Texas Summit', a state-wide effort to transform the health of the more than 25 million people living in Texas.
Dr. Peña had the opportunity to meet, learn from, and exchange ideas with a wide variety of leading healthcare and public health professionals, such as:
The 20th Surgeon General of the United States, vice admiral Jerome Adams, MD, MPH
Texas Senator Juan "Chuy" Hinojosa
Former Acting Assistant Secretary for Health, U.S. Department of Health and Human Services in the Obama administration and current Professor of Population Health, at UT Austin - Dell Medical School, Karen DeSalvo, MD, MPH, MSc.
Overall, this was a highly stimulating meeting of the minds that offered Dr. Peña food for thought on how to continue to optimize the capability of ELITE Personalized Health to make a positive impact in the health and lives of our Members, our community in general, as well as future ventures into corporate wellness.
Click
HERE
to view the video highlights of this innovative 2-day summit.
Dr. Peña Joins Refugee Humanitarian Efforts
SUMMER, 2018, AUSTIN, TEXAS.
We are proud to announce that Dr. Peña has joined the humanitarian efforts of American Gateways, an extraordinary non-profit organization dedicated to "championing the dignity and human rights of immigrants, refugees and survivors of persecution, torture, conflict and human trafficking through exceptional immigration legal services at no or low cost, education and advocacy."
Dr. Peña is putting his language skills and medical training and expertise to use in a variety of ways, including translating Spanish language documents that persecuted refugees carry with them as the sole documentation of their identity and the atrocities they have endured.
We look forward to being part of the solution to these urgent and very important issues facing our society today. We invite you to visit the
American Gateways website
and consider volunteering or just donating whatever you can to this noble cause.
Dr. Peña Is Selected By New Speakers Bureau
SPRING, 2018, CHESTERFIELD, MISSOURI.
The newly established Lifestyle Medicine Speakers Bureau has selected Dr. Victor Peña, along with 40 other leaders in the field, out of more than 2,000 active members of the The American College of Lifestyle Medicine.
The Lifestyle Medicine Speakers Bureau "represents the leading experts in the fastest-growing field in medicine. These trailblazers are at the helm of the movement to transform health and redefine healthcare in the U.S. and around the world—adding years to lives and life to years!"
Dr. Peña is honored to be among 40 leaders and luminaries such as Dr. Caldwell Esselstyn, Dr. Michael Greger, T. Colin Campbell PhD, Dr. David Katz, Dr. Scott Stoll, and Dr. Joel Furhman.
Any queries to book Dr. Victor Peña for speaking engagements involving Lifestyle Medicine should be made directly to the
LM Speakers Bureau.
For any other topics feel free to visit our
Speaking Engagements page
and contact us directly.
Dr. Peña Becomes a Diplomate in Lifestyle Medicine
WINTER, 2017, CHESTERFIELD, MISSOURI. Dr. Peña has joined the inaugural class of professional diplomates of The American College of Lifestyle Medicine and the International Board of Lifestyle Medicine, the world's leading professional organizations promoting lifestyle changes to prevent disease.

After many years of visionary diligence by the founding members of the College, the first professional standard in the practice of lifestyle medicine has been set in the form of this diplomate and board certification.

The main purpose of this new qualification is to distinguish professionals highly trained in evidence-based lifestyle modification to treat and prevent chronic disease. This distinction should protect the public from other practitioners who may be operating under the label of 'lifestyle medicine' without necessarily upholding all of its principles. This is a particular concern because the term is not currently protected under the law.
Dr. Peña Addresses The American College of Lifestyle Medicine
at its Annual International Conference in Arizona
FALL, 2017, TUCSON, ARIZONA. Dr. Peña was, for the second year in a row, kindly invited by The American College of Lifestyle Medicine (ACLM) to address the attending 850+ physicians, researchers, and other healthcare professionals, at the College's annual international Lifestyle Medicine conference. Among the speakers were the former U.S. Surgeon General, Dr. Richard H. Carmona, Whole Foods CEO Mr. John Mackey, Dr. Dean Ornish, Dr. Michael Greger of NutritionFacts.org, Dr. Caldwell Esselstyn, Dr. Joel Fuhrman, Dr. Scott Stoll, Dr. Neal Bernard, and many, many others.

The event, called 'LM2017,' has been rapidly growing in recent years, going from 500+ to 800+ attendees in the past year alone. This incredible growth reflects the unstoppable momentum of the Lifestyle Medicine movement that emphasizes the prevention of chronic disease at the level of the individual by making the right lifestyle choices.

The current healthcare model of treating the consequences of decades of poor lifestyle choices with medications and drastic surgical measures that are tremendously costly is not only financially unsustainable but also incredibly expensive in terms of loss of productivity, loss of years of life, as well as immeasurably expensive in human suffering to each patient and their loved ones.
The Lone Star Lifestyle Medicine Think Tank
Is A Complete Success
SUMMER, 2017, COLLEGE STATION, TEXAS.
The inaugural meeting of the new Lone Star Lifestyle Medicine Think Tank took place July 14-15. The trail blazing event was hosted by Associate Professor Mark Faries, PhD and his welcoming staff at the AgriLife Extension Department of Texas A&M University.
Dr. Faries is an expert in lifestyle medicine with particular interests in self-regulation in exercise as well as in diet & weight control behaviors. Dr. Faries very kindly invited Dr. Victor Peña to join the 20-member think tank in order to
"bring together key leaders from across the state of Texas to discuss current and future challenges and solutions in Lifestyle Medicine."
Texas has a population of nearly 28 million people, with a current adult obesity rate of 32.4%, (2015) up from 10% 25 years ago. Texas ranks 10th in the nation in obesity, according to
TheStateofObesity.org
.
The Lone Star Lifestyle Medicine Think Tank was highly productive is addressing some of the most pressing health challenges facing the state of Texas and a list of specific initiatives were identified and concrete milestones defined in order to lead to measurable results in the health and wellness of the state's population.
The American College of Lifestyle Medicine
Invites Dr. Peña to Speak For The Second Year Running
SUMMER, 2017, TUCSON, ARIZONA. The American College of Lifestyle Medicine (ACLM) has, for the second year running, kindly invited Dr. Peña to address the 750+ physicians, researchers, and other healthcare professionals, at the annual Lifestyle Medicine conference. This year the conference will take place in Tucson, Arizona.

More than 80% of the money spent on healthcare in the United States goes to the treatment of chronic conditions caused by, or exacerbated by, the lifestyle choices we make every day. This is why it is crucial that we aggressively advocate for solutions that effectively treat and prevent the root causes of the diseases that cause so much unnecessary suffering and loss in productivity in our society.
Precision Nutrition To Feature Dr. Peña's Story
SPRING, 2017, TORONTO, CANADA. Dr. Peña, a Precision Nutrition Level 1-certified Coach, was selected and flown to Toronto by the fine folks at Precision Nutrition to join them for a 2-hour in-depth interview to share with them his own journey from a promising surgical career in Europe to the establishment of his boutique health coaching venture in Austin Texas.

In a frank, fun, and lively conversation (read: unscripted and unpaid), Krista Scott-Dixon, PhD, PN's Program Developer & Coaching Coordinator, delved into various aspects of Victor's surgical background, his experiences, motivations, and aspirations, as well as into his hopes for health and wellness in the 21st century. He then had the pleasure of dining with PN's legendary founder, John Berardi, PhD, and the other wonderful participants of this extraordinary testimonial project.

Listen to part of the interview on the following link:
NutritionFacts.org Takes On Dr. Peña As Moderator
Michael Greger, MD, FACLM
Founder, NutritionFacts.org
WINTER, 2016, AUSTIN, TEXAS. Dr. Peña is thrilled to be joining the dedicated team of volunteers at NutritionFacts.org founded by the extraordinary speaker and New York Times Bestseller author, Dr. Michael Greger.

NutritionFacts.org is a strictly non-commercial, science-based public service providing free updates on the latest in nutrition research via thousands of bite-sized videos. Dr. Peña will be a Volunteer Moderator across the many platforms that NutritionFacts is present in, including its main website, its official Facebook page, and on YouTube.

Dr. Greger is the author of the New York Times Bestseller, How Not To Die and its companion cookbook. The proceeds of both works, as well as of NutritionFacts.org go to charity.
Dr. Peña Addresses The American College of Lifestyle Medicine at Its Annual International Conference in Florida
FALL, 2016, NAPLES, FLORIDA. Dr. Peña was recently honored by an invitation to speak at the annual international conference of the American College of Lifestyle Medicine, the nation's medical professional society dedicated to identifying and eradicating the cause of disease.

He was humbled and inspired by the wonderful reception his one-hour presentation received from the 400+ audience of accomplished medical professionals. Dr. Peña had a chance to meet and exchange ideas with many leading experts and major influencers in the areas of nutrition, preventative health care and even planetary health. Among them were Dr. Michael Greger of the phenomenal non-profit NutritionFacts.org, Stanford University's Christopher Gardner, PhD, ACLM's out-going President Dr. David Katz, and the remarkable surgeon Dr. Garth Davis.
The Royal College of Surgeons of Ireland features Dr. Peña 
in its alumni magazine, 'Lasting Impressions.'
SPRING 2016, DUBLIN, IRELAND. Dr. Peña and his innovative health coaching, have been featured on the alumni magazine of his medical alma mater, The Royal College of Surgeons in Dublin, Ireland.

Prior to the College's founding in 1784, Irish surgeons were grouped barbers and had no formal place to meet at. This institution has a storied lineage. It was directly influenced by the French surgical standards of the 17th century and the demand for skilled surgeons as a result of the Napoleonic wars, it obtained a Charter from Queen Victoria, and played a historical role in the independence of the Republic of Ireland during the Easter Rising of 1916.

Dr. Peña is a proud graduate of the College of Surgeons where he developed life-long friendships with classmates from around the world who have gone on to establish successful careers in their respective areas of specialization.
The Royal College of Surgeons was ranked in the
universities in the world.
(By the Times Higher Education World University Rankings of 2018).
Dr. Peña becomes a regular pro-bono guest on international
radio to discuss health & wellness topics.
APRIL, 2015. AUSTIN, TEXAS. Dr. Peña is thrilled to join Alejandra Frias on her one-hour-long format, Spanish language radio show "Desde El Alma" on Radio Mujer Internacional, 95.1 FM, broadcasted from Austin, Texas.

This is an extraordinary, non-profit opportunity for Dr. Peña to reach out to the Latin American community in the United States and abroad and bring to them practical, science-based health and wellness solutions that can save and transform lives.

The program has a long interview format during which Alejandra and Dr. Peña explore in-depth a health topic and conclude with practical, actionable recommendations to enhance one's health.
'Balancing Your Lifestyle' - Dr. Peña reaches out to
healthcare professionals who may not be walking the talk.
FALL, 2014. ONLINE. As part of Dr. Peña's outreach to promote health and wellness wherever he can, he accepted an invitation by HospitalRecruiting.com to guest blog a three-part series on lifestyle balance for busy healthcare professionals. However the advice applies to many other kinds of people.

Healthcare professionals are a particularly difficult demographic to reach when it comes to caring for themselves for several reasons: 1) They are well informed and this gives them a false sense that they don't need to address the issues they are already aware of. 2) They are usually very busy and experience stress driven by the fact that making a mistake at work could have serious, if not deadly consequences. 3) They are usually dedicated and selfless, sometimes to the point of having a tendency to run themselves into the ground with work.
If you'd like to optimize your health & lifestyle then contact us today!