Dr. Peña has unique access to some extraordinary experts who volunteer their time and expertise because they share his passion for improving the health and lives of others.

Each member of the ELITE Advisory Board kindly contributes specialized knowledge and strategies to help tackle the unique needs of our ELITE Members.
Brad Patridge is a life-long athlete, a professional personal trainer devoted to the science and philosophy of strength and conditioning, and an entrepreneur.

He is the founder and owner of Forward Motion Personal Training where he develops flexible, stress-free programs to help his clients reach their goals to feel better, work better and live better.

Brad has completed level I and II mentorships at Athlete's Performance in Arizona (now EXOS), one of the most highly respected professional athletic training facilities in the world. Brad is certified in administering the FMS (Functional Movement Screen) and a computerized cardiovascular health assessment.

Brad and Dr. Peña continue to collaborate closely to bring their clients innovative and personalized integrated health & fitness programs.
Tzatzil LeMair, M.S., MB.A.
Tzatzil LeMair is an endurance athlete and entrepreneur.
She is the founder and CEO of Texas-based Tough Cookie Fitness which for over a decade has specialized in empowering women of all ages and levels of fitness to achieve their fitness and competitive event goals, ranging from walking and running to swimming and cycling. She holds multiple certifications from USA Triathlon, USA Cycling, the Road Runners Club of America, Yoga Fit, the American Council on Exercise, among others.
Tzatzil is a four-time Ironman Triathlete. In 2012 she represented the United States at the ITU World Championship Triathlon in New Zealand. Tzatzil is Dr. Peña's sister.
Tzatzil was recently featured on
a segment for ABC's Good Morning America.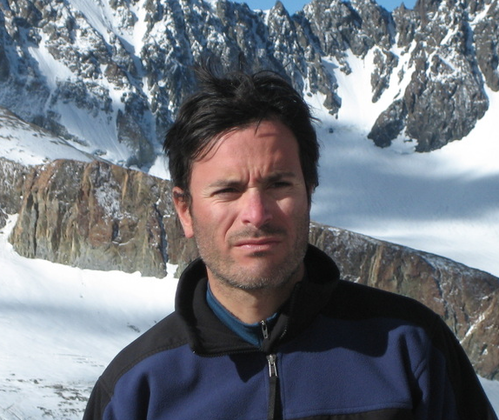 Ricardo Peña is a professional mountaineer, endurance athlete and entrepreneur.

A decade ago he founded the Colorado-based mountaineering outfit Alpine Expeditions where he has trained and guided hundreds of clients to summit high peaks spanning Eurasia, North and South America, including Denali/McKinley, Aconcagua, Pico de Orizaba, Mount Elbrus and dozens of 'fourteeners'.

Ricardo recently returned from his second attempt to summit Mount Everest. After fighting a bout of pneumonia he reached Camp 4 at the South Col (at 26,000', the infamous "Death Zone") when hurricane winds off the Jet stream made an attempt to reach the summit impossible.

In April 2014, during his first attempt to summit Mount Everest, Ricardo found himself in the midst of the chaos caused by the deadliest avalanche in Everest's history. In an instant his summiting ambitions turned into a dramatic challenge to help his fellow climbers survive their ordeal. This was documented by CBS Denver.

Ricardo is Dr. Peña's brother and they now collaborate to bring specialized health coaching to Ricardo's adventure travel and mountaineering clients.
Iliana Christaki, M.D., M.Sc., M.R.C.P.C.H.
Iliana Christaki is a practicing pediatrician.

Iliana graduated with honors and completed her clinical training in Athens, Greece and London, U.K. She is a junior member of the Royal College of Pediatrics and Child Health and holds a Master of Science in Pediatric Emergency Medicine from the University of Edinburgh, Scotland.

Her current special interest focuses on Childhood Obesity. She has worked in Childhood Obesity programs depicting rates, health risks and health outcomes and intervening with dietary, exercise and lifestyle changes in the daily lives of children and their families.
Charles di Piazza is a practicing architect who believes that buildings, and the integration of design with nature, can provoke us toward better social interaction and more productive, balanced, and upbeat lives.

Prior to founding CHARLES DI PIAZZA ARCHITECTURE in Austin, Charles worked for the London-based, internationally recognized offices of Foster + Partners and David Chipperfield Architects, on projects ranging in size from a carbon-neutral city of 90,000 inhabitants and a skyscraper, to an intimate gallery of photographic arts.

Another of Charles' interests is sustainability, and toward this goal he strives to contribute toward projects in terms of reduced footprints, recycled materials and minimal energy solutions. He was voted Best Architect by Austin Monthly's 2015 People Readers' Choice.